FT8 receive/transmit imbalance
---
Ken Arck AH6LE
I've noticed that too and for quite a long time as well
Ken
At 10:47 AM 7/14/2021, you wrote:
Content-Type: multipart/alternative;
         boundary="----=_NextPart_000_0001_01D778B6.CBF6D050"
Content-Language: en-us

I also see large differences in the TX/RX signal reports on FT8.

Typically, I am 10db lower on their end and 15db is not unusual.

I am running 50W on HF with dipoles but I doubt that most people are running +500W.

Oddly, the differences are much more even when I use FT4 and if anything, my sigs are often reported better than theirs.

__________

73,

Jim – N4ST

 

 

From: main@WSJTX.groups.io <main@WSJTX.groups.io> On Behalf Of Ron / W4MMP via groups.io
Sent: Wednesday, July 14, 2021 12:36
To: main@WSJTX.groups.io
Subject: Re: [WSJTX] FT8 receive/transmit imbalance #FT8

 

Hello John,

I also have a similar experience.   The direction of propagation (east/west) does not seem to matter very much in my case.  Most of the time there is quite a large asymmetry between sent and received signal levels.   If the received signal is -10 or less I generally don't try due to my observed delta which is about 15 to 20db.  For a -10 received signal my signal is most likely ~-25 at the other end. 

There are a number of conditions I need to examine with my station.

On the up side of things:
1) Virtually noise free operating conditions.  My location has almost no man made noise.  Only low level atmospheric noise.
2) Very sensitive receiver in transceiver.
3) Excellent DSP engine in the transceiver.
The above may lead to better than average receive numbers.

On the down side:
1) 300 feet of coax between the shack and the antenna farm.  I need to determine the real loss presented by the cable.
2) Fan dipole (30/20/17/15M) at a height of 40 feet.  (radiation pattern east/west (hopefully )
3) Transceiver output power 85W (may that is not a down side, but my guess is at least a few stations are running a lot more than that).

The first thing I really need to check is the real power loss presented by the coax and go from there.



73,




Ron / W4MMP


On 7/14/2021 11:48, Willi Passmann wrote:




John,


from my experience, massive asymmetry between reports given / received are quite normal. Sometimes propagation to western locations seems to be favoured, so I get good reports from the US, while I barely can receive these signals. At the same time I hear a lot of signals from the east, from JA/YB in particular, but they do not get my transmissions.

I could observe favoured propagation to eastern locations, too.


I cannot explain this kind of propagation, even less I am able to predict them. But they exist.


Beside these changing propagation effects there is another fact to be considered: The highest noise levels can be expected in cities within tropical countries that use overhead lines for power supply. When it is raining, faulty isolators can cause extreme noise levels.


vy 73,

Willi, DJ6JZ



Am 14.07.2021 um 16:13 schrieb John Nelson:




#FT8 Like other group members I very often experience massive asymmetry between the reports I give and those I receive. I can run the UK legal limit into a TH7DX and the path from here happens to be very good to JA and YB. On 14 and 21MHz it's very easy to generate a pile-up of JAs in particular. Commonly they're in the range between say 0 and +10 and occasionally more. But the reports I get are usually more like -10 to -20. A typical example just now was working JA3CQM, giving him +12 and receiving -15.


And quite often they clearly aren't copying me at all. I can end up sending JA1XXX GW4FRX +06 for seven or eignt passes, without any response. Most frustrating.


Either there are JA stations running many tens of kilowatts or JA and YB are electrically very noisy countries!


Overall I seldom call anyone who's weaker than about -12 because from experience it's odds-on they won't hear me.



 





------------------------------------------------------------------------------
President and CTO - Arcom Controllers
Makers of repeater controllers and accessories
Phone: (503) 678 6182
https://www.arcomcontrollers.com/

Authorized Dealers for Kenwood and Telewave.
We offer complete turn-key repeater packages!
AH6LE/R - IRLP Node 3000
http://www.irlp.net

"We don't just make 'em. We use 'em!"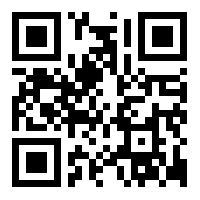 Join main@WSJTX.groups.io to automatically receive all group messages.